Complete Construction Solutions
Licensed Mechanical Construction Contractor
Richards Plumbing and Heating is a full-service plumbing and mechanical contractor with a reputation for exceptional service, taking projects from pre-construction to completion. We specialize in the installation and maintenance of plumbing, mechanical and fire protection systems. You can rely on our team of licensed professionals and accredited technicians to be up-to-date on the ever-changing requirements of the construction industry, as well as state and local agencies.
Trusted Mechanical Contractor
Over 80+ Years of Construction Expertise
Founded in 1935 as a retail fuel oil company by Richard Turchiano, RICHARDS was one of the first fuel oil companies in southern Brooklyn to provide service to residential customers. As the business grew, it became known for its commitment to quality workmanship, courtesy and honesty.

A tradition of exceptional service became the cornerstone for an expansion of the business in 1964 by Joseph L. Turchiano, Sr. and Richard V. Turchiano, incorporating residential and commercial plumbing construction projects to the successful fuel oil company. Carrying on the principles of its founder, RICHARDS Plumbing & Heating Co., Inc. focused on building long-term relationships with its customers and consistently delivering professional installations and quality service and maintenance.

Now a third-generation family-owned business, RICHARDS further expanded into a full-service commercial and industrial plumbing and mechanical contractor, under the direction of Joseph L. Turchiano, Jr. and Richard B. Turchiano P.E. Recognized as longstanding, trusted experts in the fields of fire suppression systems installation and maintenance, and plumbing and mechanical systems construction, the company's principals hold NYC Master Plumber, Master Fire Suppression Contractor licenses, as well as Underground Tank Installation and Oil Burning Equipment Installers licenses.

With more than eight decades as a leader in the industry, Richards Plumbing & Heating Co., Inc. has the experience and professional credentials to build complex and challenging mechanical systems throughout the city of New York, and always with a commitment to honesty, service and integrity.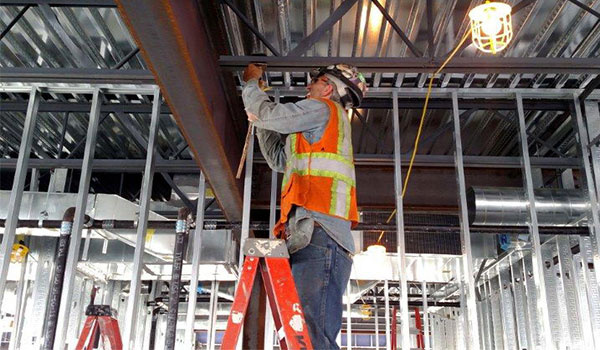 NYC Licensed Master Plumbers
NYC Licensed Master Fire Suppression Contractors
NYC Construction Superintendents
Certified Medical Gas Installers
NYS Certified RPZ and Backflow Installation and Testing
NYS Professional Engineers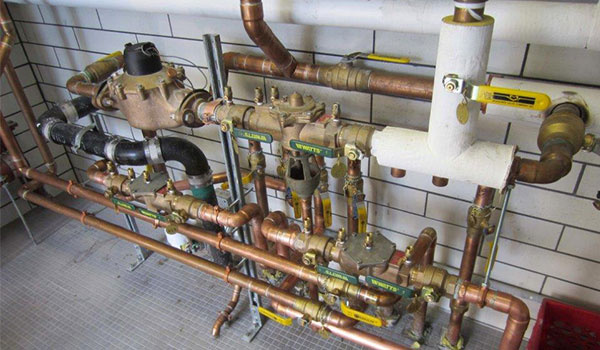 NYC Fire Suppression 1016B
NYC Fire Suppression 924B
NYC Master Plumber 1211
NYC Master Plumber 2029
NYC Construction Superintendent 25014
Choose Our Licensed Professionals
Whether you need help with new construction or renovation, get first-class mechanical and plumbing services by trusting our licensed professionals. With over 80 years of experience under our belts, you can expect every aspect of our work to exceed all industry standards.
Call us at
718-383-9900
to schedule construction services today.
Plumbing and Construction
Professional and Customer-Focused Service
At Richards Plumbing and Heating in Brooklyn, NY, our focus is delivering first-rate construction and plumbing services to customers. We strive to meet or exceed your expectations. From fire inspection to piping installation, you can count on us. Get honest and professional service by choosing our team of experts today.
Have Your Systems Inspected Today
Richards Plumbing and Heating is the leading
mechanical construction company
in Brooklyn, NY. Depend on our experienced technicians to inspect and maintain your fire protection and mechanical systems. You can schedule inspections and other services online by filling out the form. One of our representatives will get back to you as soon as possible.